Bundling Forces.
Fighting the 2020 Recession.
Together with you, for you and at least 49 other mid-market companies, we start an initiative. An initiative with the goal of "opening the doors" for mid-market enterprises in such challenging times to a solution that will quickly and reliably help them to optimize their own processes and value chains: MPM ProcessMining - a "digital process analysis expert" that uncovers efficiency deficits, supports the redesign of value-adding processes and helps to increase process efficiency.
Why is 2020 the right time to join this initiative? What will you achieve when you use Process Mining?
Are you interested in the initiative? Then use the form to ask for the requirements and conditions.
⮥
Typical goals & benefits for your department:
Purchasing Department
Bottom line value
Better delivery service
Less time spent on inquiry and processing of orders
Higher adherence to delivery dates
Simpler processes
Benchmark of suppliers and sourcing channels, e.g:
Delivery schedules, individual orders, VMI, etc.
Sourcing organizations, product groups
Suppliers
Reduction of manufacturing costs
Decreased purchase prices, reduction of "Maverick Buying"
Increased reliability on deliveries, lower inventory volume
Decreased ordering costs
Sales
Bottom line value
Better customer service
Less time spent on offer and order processing
Correct offer and order registration
Simplified processes
Benchmarking sales networks and sales channels, e.g:
eCommerce
service centers
EDI orders
Sales company A vs. B
Increased contribution margin
Decreasing the amount of discounts
Streamlining of sales activities
Decreased costs for order processing
Revision
Bottom Line Value
Mapping of risk indicators for all process areas, e.g:
Create / change banking data in "offshore" countries
Purchase orders despite expired contracts
Manual payments to creditors
Avoiding any violation of 4-eye principles, e.g:
Creation of orders/ payment release
Detection of critical process sequences, e.g:
Booking incoming goods without purchase order
Billing without incoming goods
Booking outgoing goods without an order
Intermediate changes to account data in connection with payments
Production
Bottom Line Value
Better delivery service
Decreased lead times
Less follow-up work
Increased adherence to delivery dates
Simplified processes
Benchmark of product groups and organizational entities, e.g:
Prefabrication and assembly
Factory A and Factory B
Product 1 and Product 2
Improved contribution margin
Decreased process costs
Increased delivery reliability
Less inventory
After Sales / Service
Bottom Line Value
Better customer service
Less time spent on offer and order processing
Faster response rates
Improved level of service
Benchmark of organizational entities
Increased contribution margin
Optimal pricing
Decreased process costs
Finance
Bottom Line Value
Faster monthly & annual finanical statements due to
process simplification
process harmonization
Optimization of cash flow, e.g:
Days of Sales Outstanding (DSO)
use of cash discounts
reduction of costs supported through new possibilities
Process-oriented controlling
Benchmark of organizational entities
Your department wasn't there? Do you have other core processes?
No problem - Process Mining can be used for any software-driven process.
An extract of satisfied customers
ABOUT THE INITIATIVE
How to become part of Crowd4ProcessMining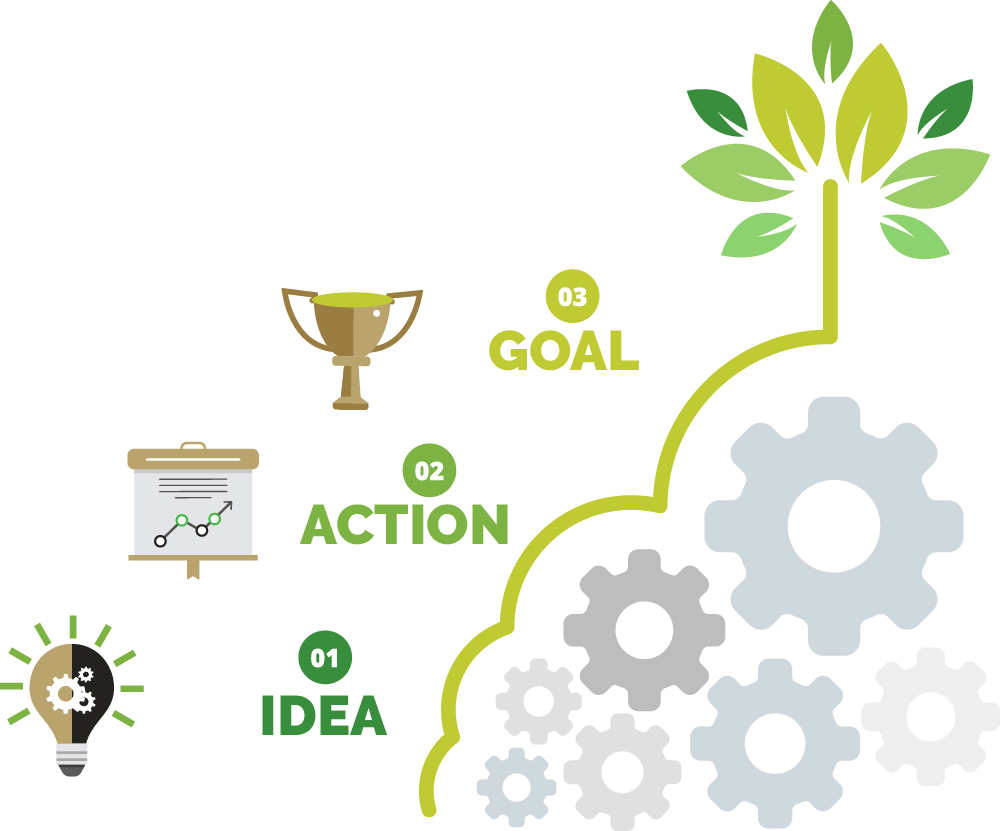 1 | The initiative has set itself the goal of opening "the doors" for small and mid-market companies in such difficult times to a solution that quickly and reliably helps them to optimize their own processes and value chains:
ProcessMining - a digital process analysis expert that uncovers efficiency deficits, supports the redesign of value-adding processes and helps to increase process efficiency.
2 | Until 15 October 2020, medium-sized companies with up to 5,000 employees have the opportunity to join the Crowd4ProcessMining Initiative.
3 | If 50 mid-market companies have decided by this date to take advantage of this opportunity and "put their processes to the test", MEHRWERK will make this possible at special conditions
LEARN MORE ABOUT THE INITIATIVE
WHAT IS PROCESS MINING
DEFINITION
Process|Mining
[ˈprəʊ.ses ˈmaɪ.nɪŋ] ; (Business Process Discovery)
Automated business process analysis - with all relevant key figures - based on digital traces in IT systems. Process knowledge contained in data, implicit and otherwise hidden is visualized and thus tangible and transportable.
WHY IS MEHRWERK ProcessMining LAUNCHING THIS INITIATIVE
Special situations require special measures
There are increasing reports in various media that mid-market companies are now more aware than ever that their own business processes are outdated. This has motivated MEHRWERK to take action - because with their particularly agile process mining solution, they were able to help large customers such as Ströer, Siemens Healthineers and Deutsche Bahn to achieve increased process efficiency within a few weeks. With Crowd4ProcessMining MEHRWERK would like to create an intensified awareness of the power of Process Mining in mid-market companies and together with you they would like to "bundle forces" to be able to offer you this unique service.
ABOUT MEHRWERK
MEHRWERK GmbH was founded in 2008 with the vision to implement agile and user-friendly Data Analytics solutions to gain acceptance and direct impact for customers. The company has developed MEHRWERK ProcessMining (MPM) on the market leading self-service BI Platform Qlik Sense, to offer comprehensive process mining capabilities to enterprise customers. MPM combines self-service process mining, visual and associative analytics so that even non-experts find answers rapidly. The platform enables MPM to integrate functionalities that expand the sole Process Mining capability such as Advanced Analytics and AI tools, Conformance Checking, Big Data approaches and Real-time Scenarios. The data governance capabilities empower business users to enrich and create new applications and ad hoc analysis and dashboards without the need of programming skills. MEHRWERK has deployed its solution in various industries, including Automotive, Healthcare, Energy, Manufacturing and governmental institutions.

MPM named a "Representative Vendor" in the Gartner Market Guide for Process Mining and a pioneer for BI based process mining
"BEST OF 2018" Innovation Award IT
ICPM 2019 Conformance Checking Award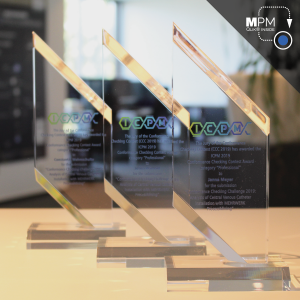 Qlik Global Innovation Partner of the Year