 May 04
3:00 pm
Do you really master
your business processes?
Rewrite your
value creation story!
THIS WEBINAR IS ALREADY OVER
No problem: You can view past webinars in our Webinar Channel

ValueStory Production&SCM: Data-driven value creation thanks to Active Process Intelligence
4 May, 2022
3:00pm CEST
1 hour

A smoothly functioning value chain is the basis for outstanding customer service, competitive advantages and profitability. Therefore, it is worthwhile to honestly answer the question "Do you really have your business processes under control?" In the course of digitization, processes in one's own business unit must be put to the test and continuously analyzed and optimized with regard to the criteria of costs, quality, time, efficiency and volume. For this purpose, information must be permanently available and, thanks to current real-time data, support the immediate and automated implementation of measures. We refer to this as Active Process Intelligence.

In the ValueStory webinar with the focus on Production&SCM, you will learn about the unique added value that Active Process Intelligence delivers in the production and supply chain area. Dive into the ValueStories of other companies and take the first important step for your own project "Reshaping Value Creation".

Scroll down to learn more ↴
12.4 million € savings
per year
A premium car manufacturer was able to achieve €12.4 million in process cost savings per year through more efficient delivery call-offs and less maverick buying.
Active Process Intelligence for Production & Supply Chain Management
Intelligent Value Creation with Process Mining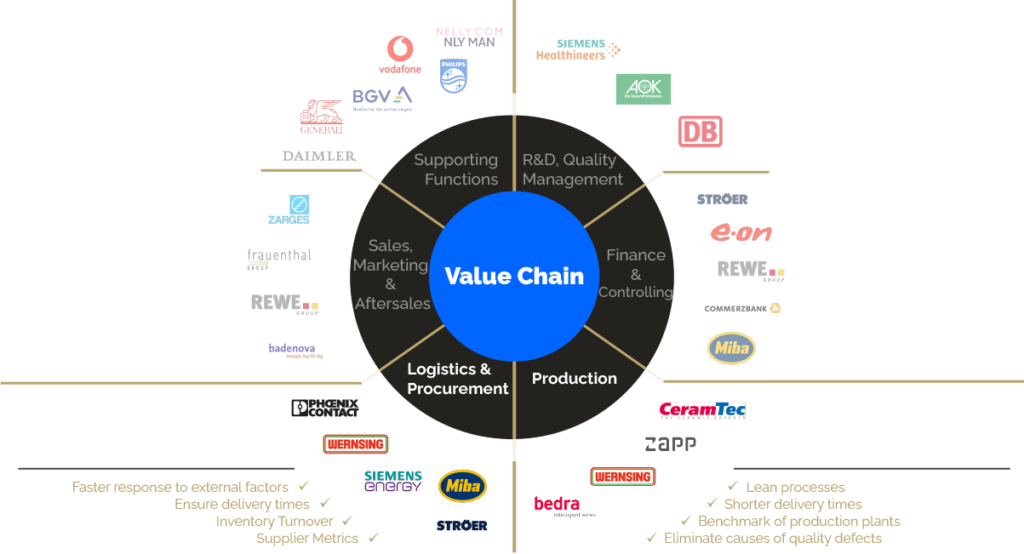 Production
Digitalization offers a great opportunity to manufacturing companies that manage to exploit its advantages ahead of the competition. The great challenge is to keep a holistic eye on the value-adding processes with regard to the balancing act between individual customer requirements and fast delivery times and to continuously optimize them in order to minimize inventories and make the business manageable and profitable.
Active Process Intelligence ensures that information is permanently available and, thanks to up-to-date real-time data, supports the immediate implementation of measures along the entire value chain. 
Many of the work steps in the production process are IT-supported and thus leave so-called "digital traces". The process steps here vary depending on the product and process. The complexity is often caused by the fact that the company has several production sites in several countries and serves a large number of products with different fulfillment models (e.g. make-to-stock production / make-to-order products). Regardless of the exact process, various systems such as CRM, OE, ERP, MES, as well as financial and SCM/logistics systems or other software solutions play together throughout the manufacturing/production process. Based on digital traces and AI, Active Process Intelligence examines the entire value chain across systems and in real time and informs you specifically by means of intelligent alertings or triggers corrective measures directly.
Active Process Intelligence can therefore analyze and optimize production processes holistically and continuously. Deviations from the target process as well as fraud cases become visible. From customer order to delivery and invoicing, the entire process chain can be scrutinized. Causes of inefficiencies and weak points can be found quickly and systematically. Solution approaches can be developed based on facts and corrective measures can be triggered directly. The digitization of production becomes measurable.
Logistics & SCM
Value-adding processes in logistics are characterized by a high frequency of changes and fluctuations. This is due to the high number of participants in logistics processes and the variety of goods and services offered. The more different participants have to be coordinated, the more difficult it becomes to control all material and information flows sensibly and to provide the required material and human resources at every point of the process chain and in the right measure.
The high dynamics and the high degree of networking require good process knowledge – however, manually documented processes and sluggish analyses can quickly become outdated in such a complex environment, and details may also be missing (e.g., on process variants). Identifying and tracking goods in the supply chain also involves many IT systems (e.g., warehousing, transportation management, and billing). Active Process Intelligence ensures that information is permanently available and, thanks to up-to-date real-time data, supports the immediate implementation of measures along the entire supply chain. 
Active Process Intelligence helps to find out how well one's own logistics and supply chain is functioning – from order entry through the entire process chain to freight delivery. This opens up new opportunities for analysis: How efficient is the distribution network? What are the causes of delays that cost time and money? Where do systematic weaknesses occur? Which suppliers can be trusted?
Whether for the entire process or sub-processes – Active Process Intelligence creates an unprecedented, permanent level of information, optimization potentials become visible, measures are taken or even automatically initiated and tied-up chapter can be released.
Visit the ValueStory Live Webinar Production&SCM and benefit from:
BEST PRACTICE
Pre-built Best Practice Playbooks with Key Performance Indicators & Process Performance Indicators for Production, Logistics and SCM.
EXPERIENCE
Learn about a wide variety of application scenarios and success stories. Gain insight into how hidden value creation potentials could be revealed.
KEY TECHNOLOGY
Experience the Active Process Intelligence platform with the key technology Process Mining live. Learn why Active Process Intelligence is more than just a buzzword. Register free of charge and learn about the ValueStories of other companies
Take the chance to get smart for free and experience the Active Process Intelligence platform live
What is Active Process Intelligence all about?
The demands of the digital economy have turned our ideas of modern BI and Process Mining analyses upside down. The goal of the paradigm shift toward active intelligence is to compensate for the deficits of traditional, passive business analyses. Instead, information should be permanently available and, thanks to up-to-date real-time data, support the immediate implementation of measures along the entire value chain. We refer to this as Active Process Intelligence.
DEFINITION
By Active Process Intelligence we mean a permanently high level of information, where technology and processes based on current real-time data help to initiate measures immediately and automatically.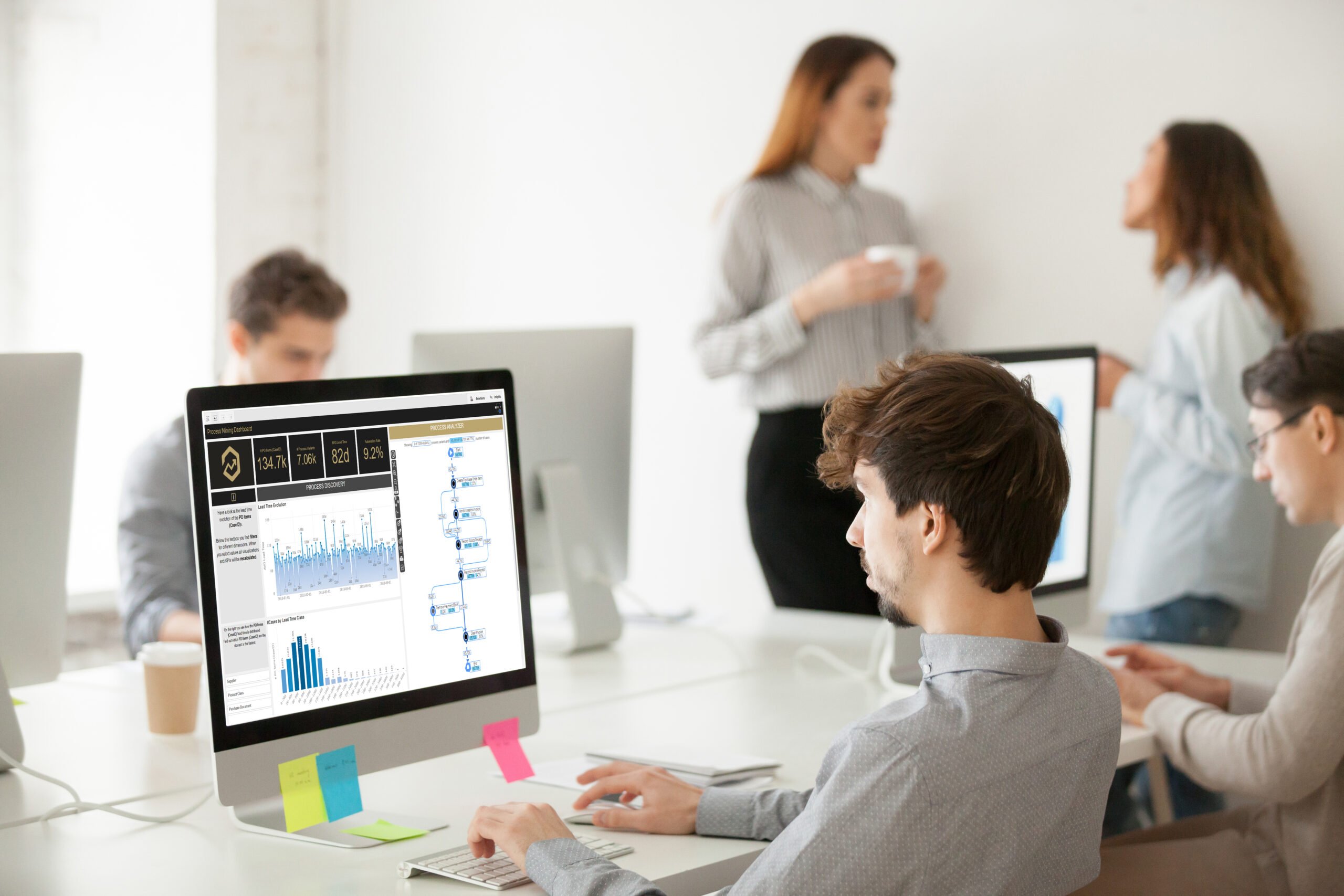 Intelligent data analytics pipelines
Traditional analytics use disparate solutions for collection, integration, delivery, analysis, collaboration, and storytelling. There is no unified pipeline for these. Active Process Intelligence bridges the gaps between these disparate components and creates a multi-directional channel for continuous enterprise-wide data and information flow. Thanks to this intelligent data analysis pipeline, users have instant access to cutting-edge information.
Combine data from disparate sources
Automatically transfer and transform data
Trace data
Provide up-to-date information in real time
Active Process Intelligence provides up-to-date information when it matters: right now. Whether automated metrics and results are driven from dashboards or embedded directly into machine processes, Active Process Intelligence combines "data at rest" with "data in motion". Changes in data are reflected immediately and users are always aware of current business trends.
Information available everywhere and at any time
Augmented analytics with AI and machine learning
Collaboration along the entire pipeline
Trigger measures immediately
Traditional analysis was intended to inform users and, as a result, could be used to guide action. It was not intended to prompt action or even trigger action on its own. As the name implies, "Active Process Intelligence" is about both informed decision-making and actively implementing or triggering specific actions.
Dynamic alerting and triggering of events
Notification of users
Coordinated actions
EXAMPLE
Supply chain optimization | A supply chain that can adapt to current conditions creates better value. By combining current sales, economic and seasonal figures with inventories, logistics and other dynamic components on the procurement side, just-in-time decisions can be made depending on the market.
Recognize trends, correlations and changes in the business and the market and react to them immediately.
Redesign strategies, processes and products to meet the demands of the digital world in the blink of an eye.
Foster collaboration and close the historical divide between data producers and users.
Improve business results by increasing agility and efficiency across all areas.
Create trust through traceability of the findings and measures implemented.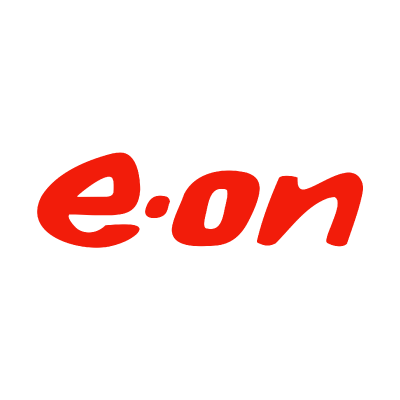 "MPM fulfilled our requirements in terms of real-time data processing, high user-friendliness, efficiency, intelligent analysis mechanisms, ready-to-use business content as well as flexibility and price-performance and, last but not least, convinced us with its excellent visualization and performance features."
Wolfgang Lottes | Vice President Audit Governance & ICS | E.ON SE
Learn more about Active Process Intelligence in the live webinar
Finance & Controlling
ValueStory webinar
__________________________
Gain insights into the optimization potential of value-adding processes from finance and controlling. From unused cash discount opportunities to reminders from suppliers to avoidable capital commitments, numerous conditions can be significantly improved through intelligent real-time process analysis.
May 03| 3:00 pm | More details ↴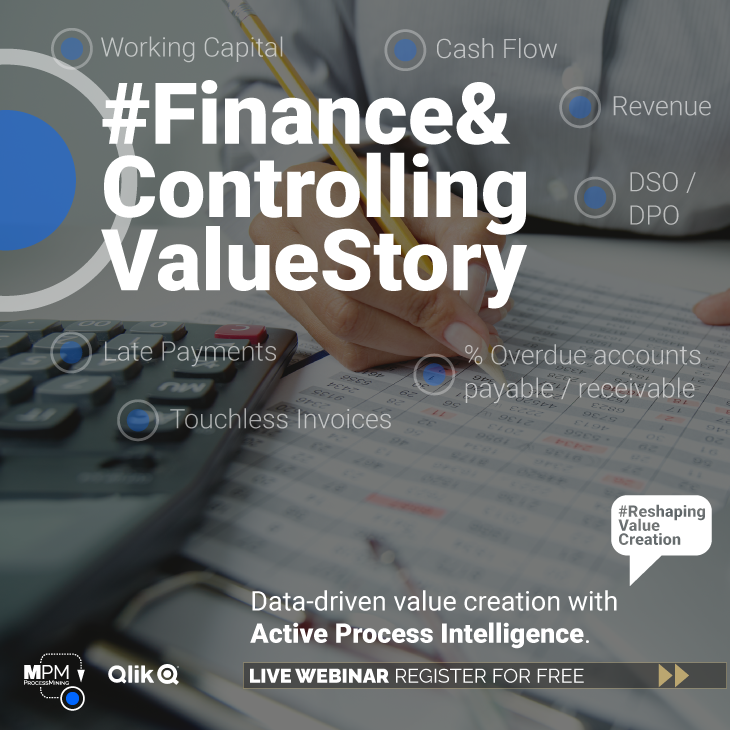 Sales & Aftersales
ValueStory webinar
__________________________
Customer satisfaction is the success factor par excellence – which is why there are also a number of challenges to be mastered in everyday sales. Follow live in the webinar how the different, IT-supported work steps in the sales process are made tangible from the order to the payment and thus optimization potentials are made visible.
May 05 | 3:00 pm | More details ↴