Why every company can benefit
from our Process Excellence Platform
20%
increase of the conversion rate
80%
less DSO
[Days Sales Outstanding]
2
weeks
to achieve results
* Curious now? You can find the companies and use cases behind these numbers in our ValueStory webinars.
Soar to new
heights with
mpmX!
Gain real-time visibility into your processes by accessing all your process data 

Use KPIs and charts to easily identify areas of improvement

Monitor your processes continuously and execute automations
STEP 1
Process

analysis
Detect deviations and anomalies with Conformance Checking

Identify the root causes of inefficiencies

Focus on core problems for issue resolution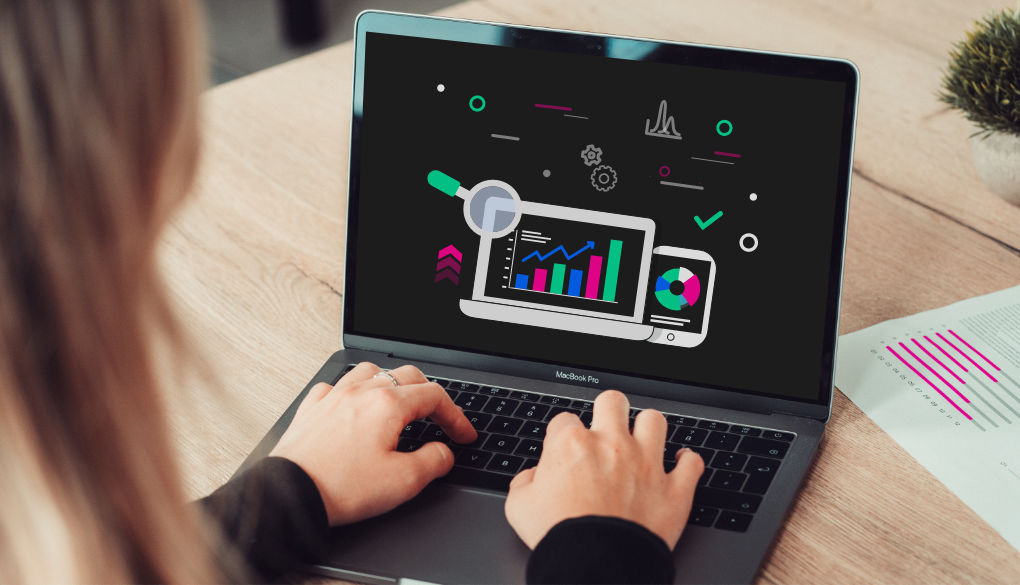 STEP 2
Process automation
Turn your process mining insights into
targeted actions
Execute processes through action
management or create workflows

Increase efficiency and productivity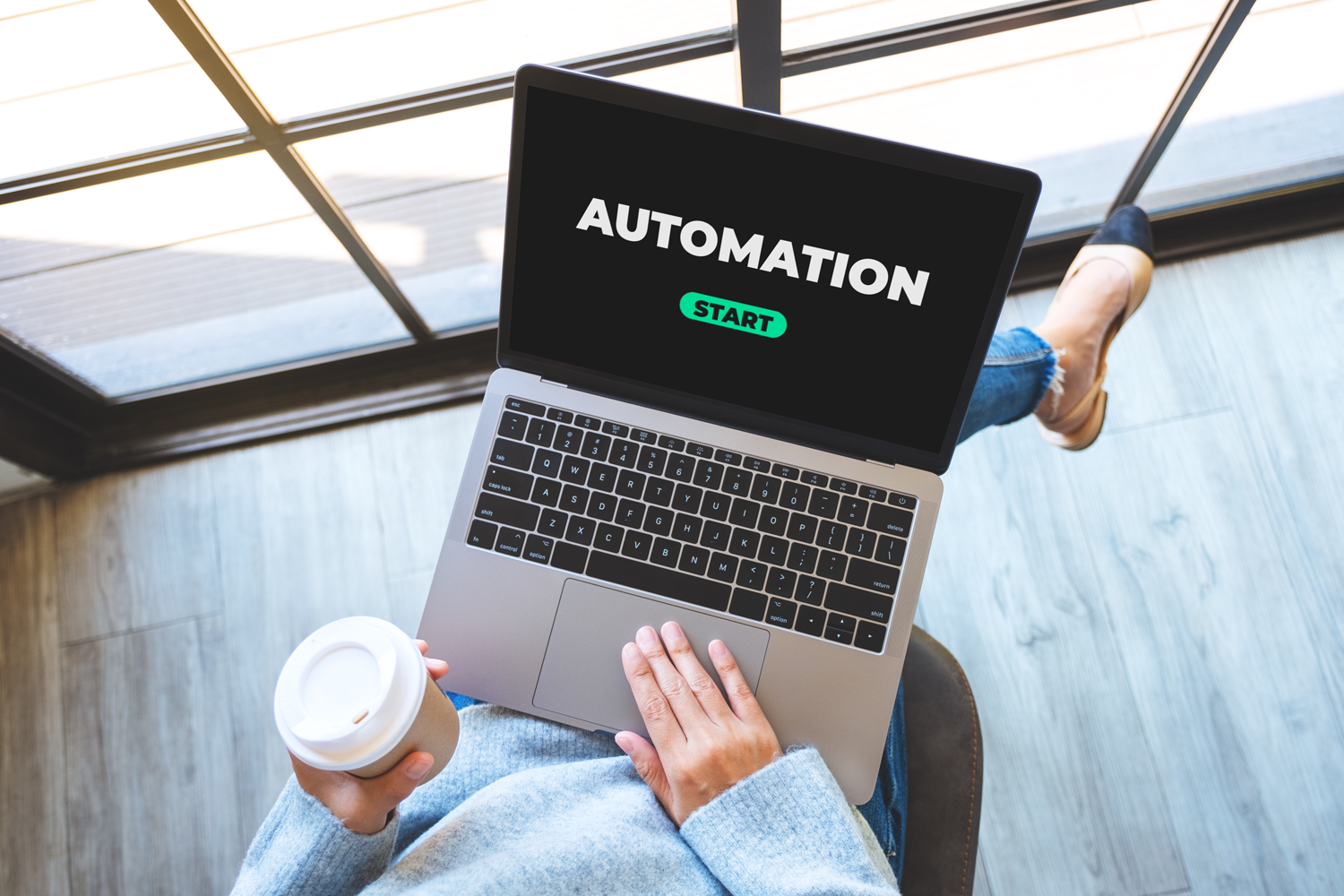 STEP 3
Process
monitoring
mpmX as a supporting co-pilot in your daily business

Intelligent process predictions and optimization potentials thanks to AI

Take proactive measures to avert potential problems

Increase customer satisfaction through immediate responses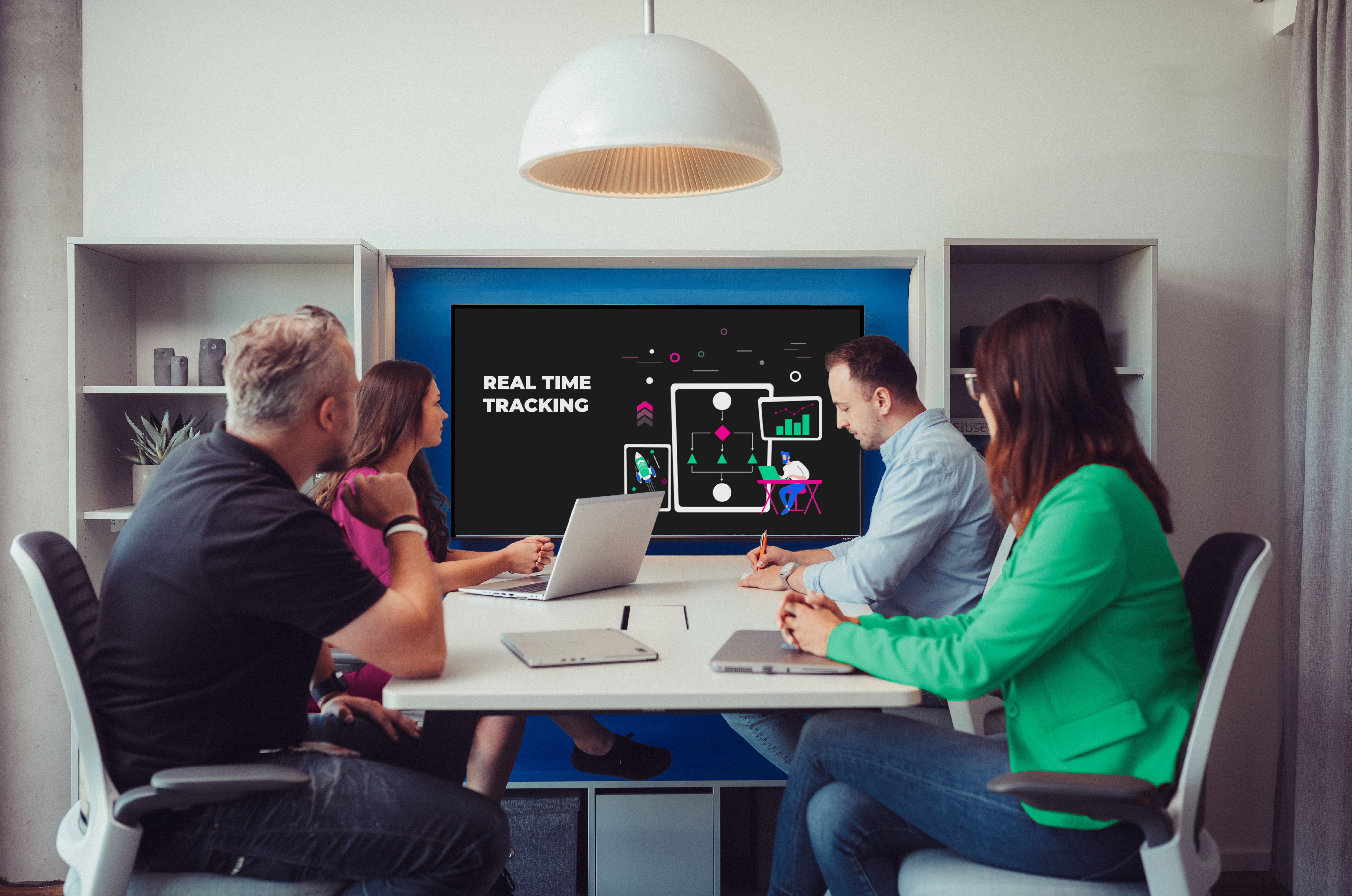 Our customers'
satisfaction is what
counts for us.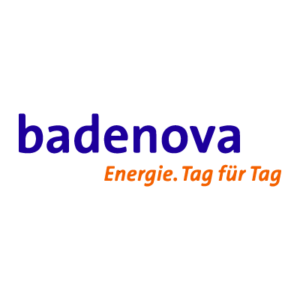 "Thanks to the smooth integration of mpmX into the Qlik® platform and the great user-friendliness of the process mining solution, we were able to identify optimization potential within a short period of time: the order-to-cash sub-processes relevant to us could be comprehensively analyzed and improved in terms of digitization, cancellation and automation rates. It was amazing how many process variants mpmX was able to bring to light."
Ewald Teuber | Process Manager Market and Energy Services; BI Consultant & Qlik Sense Developer | badenova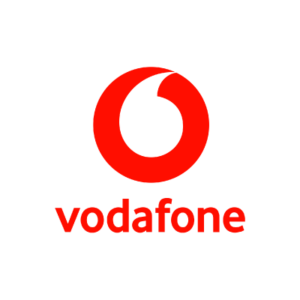 "mpmX allows us to get business value from Process Mining without a separate dedicated process mining tool. Being able to re-use Qlik for also this branch of analytics saves time and cost (infrastructure and licenses). Business users can consume everything in one place in the familiar interface and we leverage the same internal pool of Qlik developers instead of expensive niche consultants. Unlike other stand-alone and mostly "black-box" Process Mining solutions, with mpmX and Qlik we have full transparency in all back and front end transformations and co-innovate independently of any official product releases."
Senad Music | Senior Manager BI & Analytics | Vodafone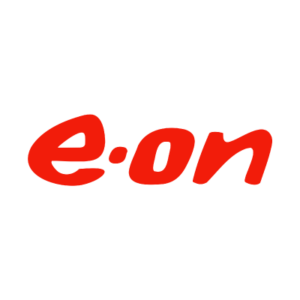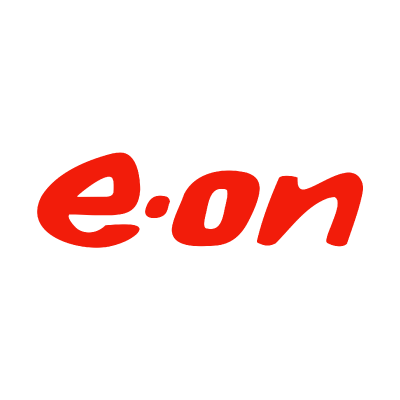 "mpmX met our requirements in terms of real-time data processing, a high level of user-friendliness, efficiency, intelligent analysis mechanisms, ready-to-use business content, as well as flexibility and price-performance. Last but not least, it convinced us with its very good visualization and performance features."
Wolfgang Lottes | Vice President Audit Governance & ICS | E.ON SE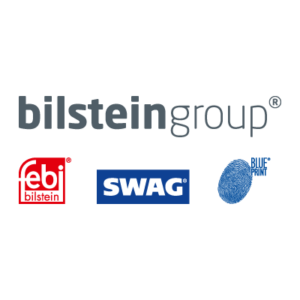 "mpmX enabled us to seamlessly establish our existing Qlik Sense® platform as a Process Mining solution. The simple deployment made it very easy for us to get started, so that we were able to generate added value for our master data processes in a very short time."
Ben Mahmoud | Head of Business Intelligence | Ferdinand Bilstein
"The application process for asylum seekers and other foreign residents in Norway is complex and involved a number of actors in addition to UDI. The excellent user experience and functionality of mpmX convinced us, as well as their generic approach of being able to easily integrate even individual processes. Process analysis, monitoring and modelling were easy to implement and customise. We were impressed by the good customer service and quick assistance during the entire testing period and beyond."
Magnar Naustdalslid | Process Mining Manager in the Analysis and Development Department | UDI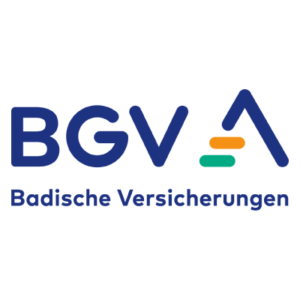 "With mpmX we found a perfectly fitting solution for our BGV server landscape and infrastructure. The high performance with large data volumes was convincing. Furthermore, the flexible self-service analysis options allowed us to define to-be processes."
Daniel Dehm | Head of Business Intelligence | BGV Badische Versicherungen
Pre-built process and key figure dashboards
Tired of getting all those BI reports that tell you nothing about the root causes of weaknesses in your business processes? If you need quick process insights and immediate process improvements, choose the right mpmX Business App. With mpmX Business Apps tailored to different departments and systems, you'll get answers to all your questions in a matter of days. Purchasing
Purchase-to-Pay &
Accounts Payable Sales
Order-to-Cash &
Accounts Receivable Production
From raw to ready Supply Chain Management
Logistics & SCM processes Financial
Management
Overview of finances
Discover the potential of Process Mining and Process Automation

The application scenarios of mpmX are diverse and neither limited to specific areas nor to typical processes. Do you want to change something fundamental in your company? Implement your initiative with mpmX.
One platform to implement your initiative.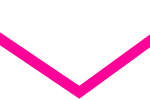 How to successfully implement your next process project
Obstacles in project success
Data preparation takes too much time and effort
80%
Poor user-friendly interface, low speed, and lack of data governance
95%
mpmX overcomes obstacles for your project success!
Simplified data acquisition
mpmX offers advantages over dedicated process mining solutions.
It processes data outside the source system using integrated ETL and mining algorithms, simplifying data processing and improving performance. Additionally, it allows for on-the-fly enhancements to the data space.
Data governance
Data governance is essential for successful digital transformation and is particularly critical for data analytics and Big Data projects. mpmX ensures reliable data quality, providing organizations with accurate and trustworthy data for analysis.
News & events
Get the latest information on our webinars, events, awards, product videos and more.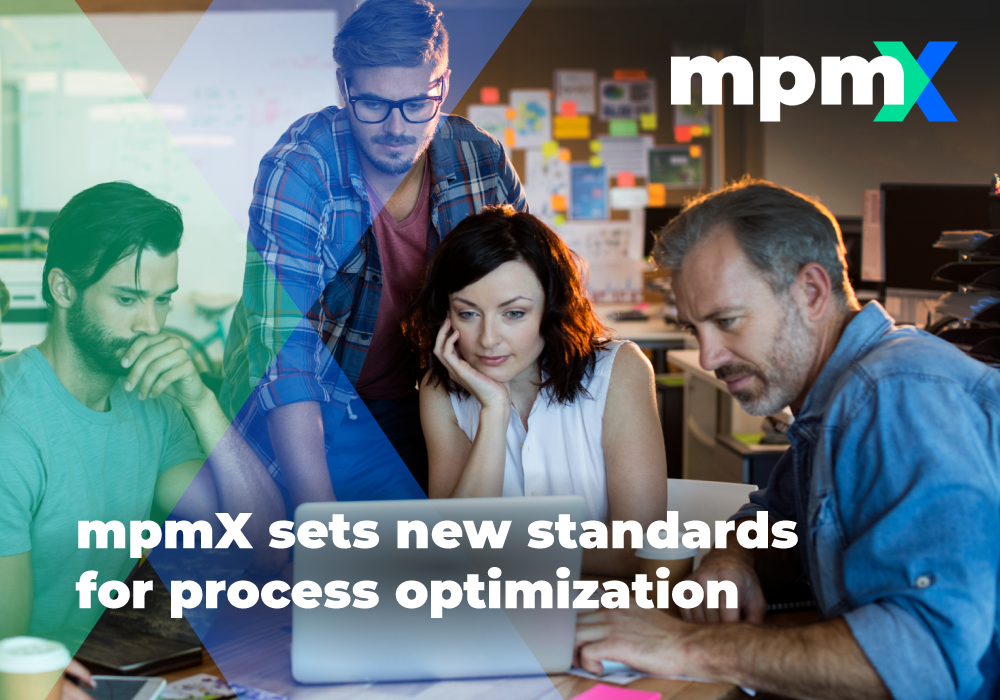 MEHRWERK expands its Process Mining solution into a platform for Process Execution Management
We have experienced an extensive evolution of our renowned Process Mining platform, MPM, further solidifying our leading position in process optimization. The existing platform, known for its established Process Mining capabilities, has been enhanced with powerful features for process automation, forming the new Process Excellence Platform, mpmX.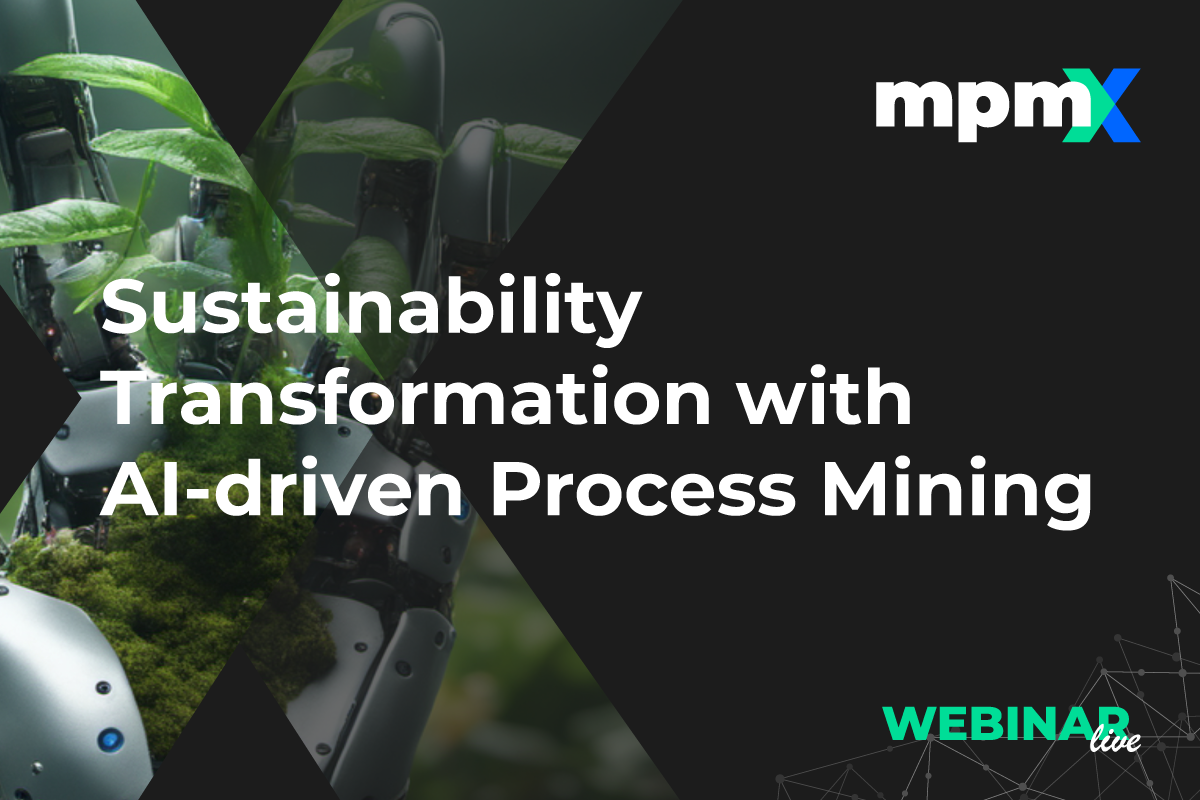 Live Webinar on November 20, 2023 | Sustainability Transformation with AI-driven Process Mining
Process Mining makes it possible to strategically analyze and monitor business processes and identify ways to significantly reduce one's carbon footprint. With the help of mpmX, CO2 emissions in processes are made transparent – thanks to the digital twin – and optimized by algorithms. Learn more in our webinar – including a live demo.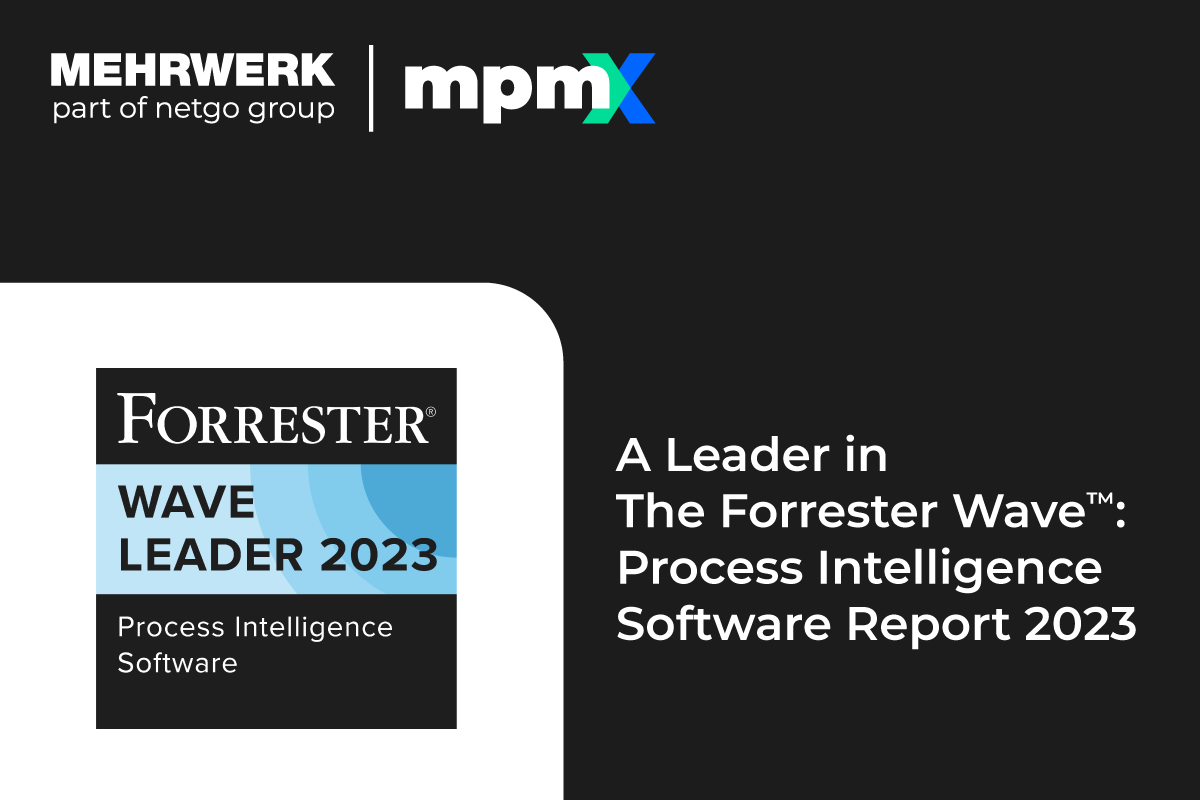 MEHRWERK named a Leader for mpmX in The Forrester Wave™: Process Intelligence Software, Q3 2023 report.
We achieved the highest possible scores in 12 criteria. Based on our strong score in terms of our current offering, our strategy, as well as our market presence, we were positioned as a "Leader". Take a look at the report and learn what makes MEHRWERK a Leader in the process mining market.
WHERE INSIGHTS BECOME ACTION
Your action brings the transformation.
Arrange a no obligation demo appointment, talk to our experts in person or put our services to the test in a proof of concept. Or do you want to try it out for yourself? Then use our trial environment mpmX explore – 14 days for free.