Executive Summaries
All key messages from webinars in the blink of an eye
ValueStories from all specialist areas
Data-driven value creation thanks to Active Process Intelligence
ValueStory Finance&Controlling
Part 1 of the ValueStories
ValueStory Production&SCM
Part 2 of the ValueStories
ValueStory Sales&AfterSales
Part 3 of the ValueStories
A preview to highlight webinars
Turning the Digital Switch
with Process Mining
From Process Analytics to Active Process Intelligence

More Process Efficiency
through Data-driven Decisions
Process Mining as a Game Changer
mpmX in ITSM
How Process Mining improves the Perfomance
of ITSM and Customer Satisfaction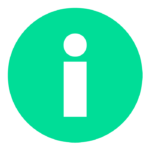 What is an Executive Summary?
An Executive Summary is a condensed version of one of our webinars. The summary compresses information so that you understand the key messages and added value of the webinar content within about 10 minutes. Especially executives and decision makers with tight schedules benefit from this offer.
Watch videos in full length?
Explore all Executive Summaries and webinars on demand on our GoToStage channel!
The videos are available there free of charge.