mpmX execution
Process Automation
Increase the productivity of your organization with mpmX, optimize business processes and pave the way for a successful digitalization of your processes. Process Automation enables you to automate and orchestrate repetitive, manual and time-consuming tasks in business processes. This way, companies can reduce errors in processes, increase their productivity as well as efficiency and thus save time and costs. With mpmX you create fluid, sustainable and future-proof processes throughout your organization.


An all-in-one solution
Our Process Excellence Platform combines process analytics and process automation. Insights and potentials gained from mpmX analytics can be directly transformed into actions through mpmX execution. Everything in one platform – where insights become action.

Automate business processes easily
mpmX execution is a comprehensive business process automation solution that can execute any business process through workflows or action management. In a low-code environment, it can be configured individually and flexibly to meet all individual requirements. This is how it works: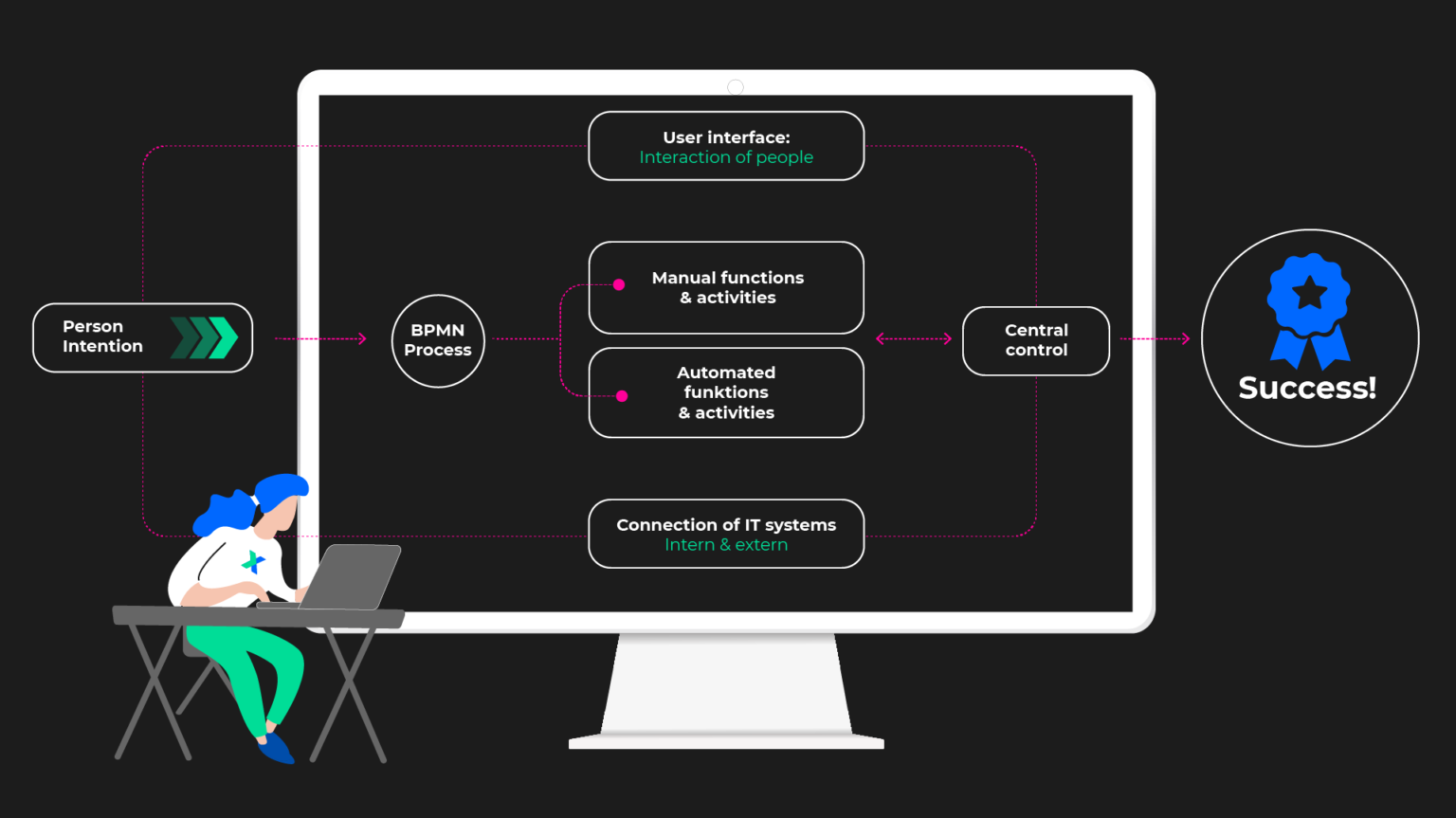 What makes mpmX execution stand out: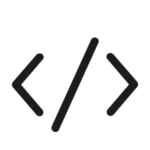 Low-Code
Pleasant configuration directly in the user interface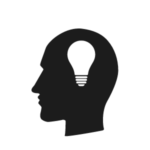 Intuitive user interface
Modern UI and fully configurable design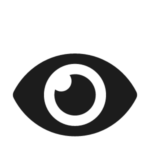 Compliance
Transparent tracking and reporting of processes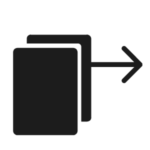 Documents & Templates
Link documents to processes and automations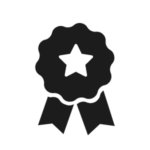 Process Engine Camunda
Leading process engine tool Camunda for automations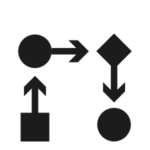 BPMN 2.0
Latest standard for Business Process Modeling Notation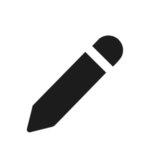 Individual customizability
Complete customization of the platform to individual needs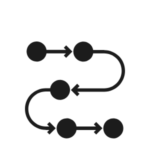 Approval chains
Simple realization of approvals over several steps
Your possibilities with mpmX execution
Close process gaps dynamically
Workflow Engine
The creation of workflows of any complexity closes gaps in the digitalized execution of processes. In this way, process flows can be standardized and process disruptions eliminated. Workflows seamlessly interlock processes even in heterogeneous system landscapes and thus create true, automated end-to-end processes.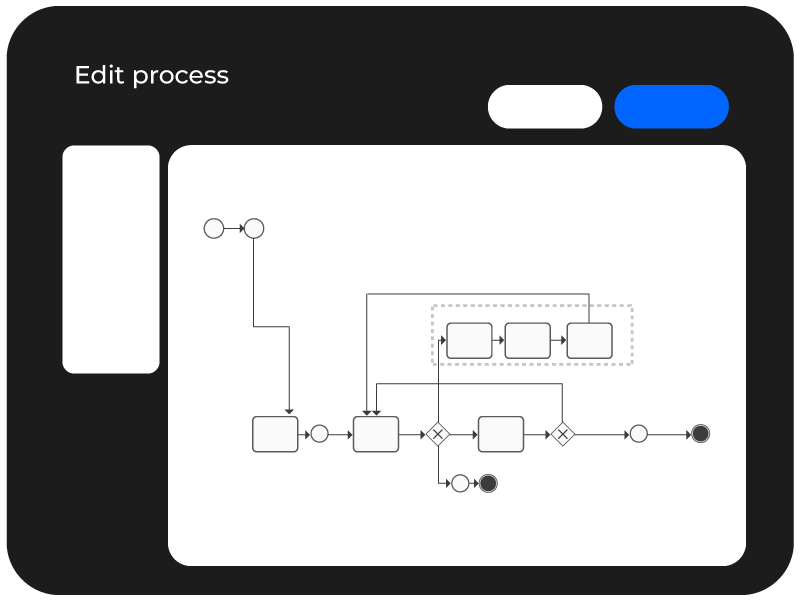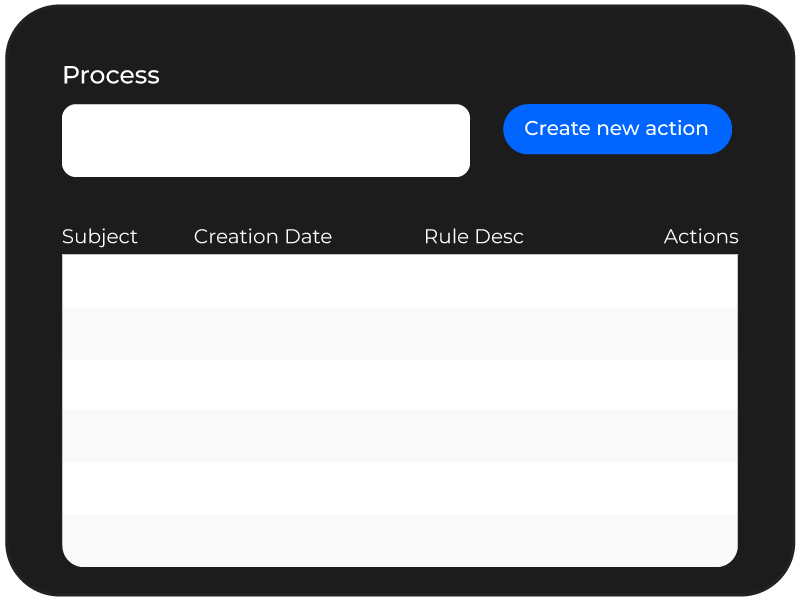 Manage and assign actions easily
Action Management
Action Management allows any number of complex actions to be created automatically or manually and assigned to responsible persons. Define due dates, monitore them in the intuitive task list and transmit additional information on the processing of the actions.
Integrate and automate applications
Standard interfaces
Our interfaces to popular SaaS applications and standard protocols enable seamless integration and connectivity with all popular systems. You can conveniently create workflows in mpmX that automatically respond to business events and trigger informed actions in your applications (e.g. Data bases, SAP). The automations are built in a visual low-code environment and can be made as complex as you like by using conditions, filters, variables and loops.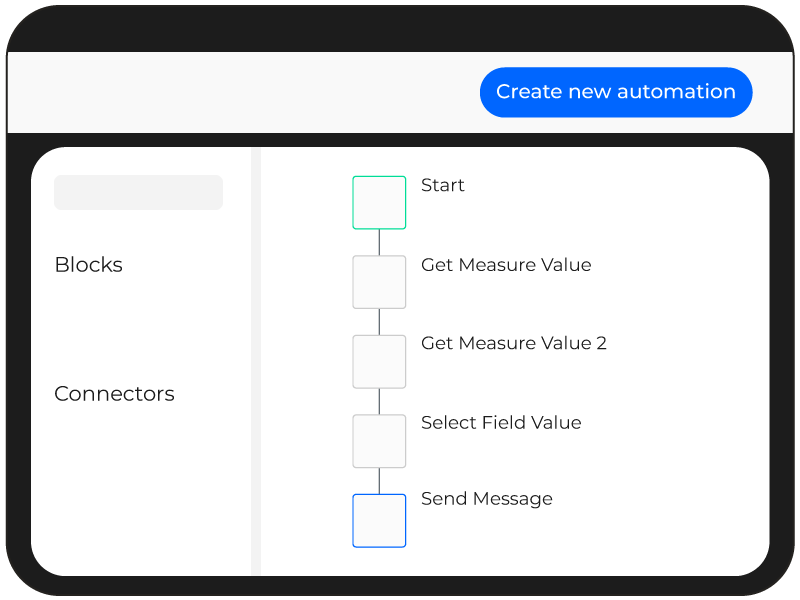 Added value through mpmX execution
mpmX execution orchestrates the entire process chain from input to decision to control of connected systems such as CRM and ERP and seamlessly links manual and automated processes. This gives you full control over your business processes, allows you to deploy your resources in the best possible way and prevents employees from being tied down by repetitive tasks. Standardization
of processes Reduction of
time and costs Avoidance of
media breaks Process transparency
and resilience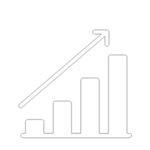 Higher quality and
lower error rate Increasing the
innovation potential Facilitated
decision making
WHERE INSIGHTS BECOME ACTION
Your action brings the transformation.
Arrange a no obligation demo appointment, talk to our experts in person or put our services to the test in a proof of concept. Or do you want to try it out for yourself? Then use our trial environment mpmX explore – 14 days for free.