Since the beginning of its commercialization ten years ago, process mining has established itself as an increasingly important tool for analyzing real process data. In the past, the focus was on process discovery, i.e. the pure visualization of processes, whereas today process mining makes it possible to analyze data in real time and take automated action. 
PROCESS MINING
[ˈprəʊ.ses ˈmaɪ.nɪŋ], the; (Business Process Discovery)
Automated business process analysis – with all relevant key figures – based on digital traces in IT systems. Implicit and otherwise hidden process knowledge contained in data is visualized and thus becomes tangible and transportable.
Users of Process Mining
More and more are recognizing the potential and necessity of process mining for their company. Process mining is now in full swing – the process analytics market size is expected to grow to $1.4 billion globally by 2023.
The market for process mining will grow significantly in the near future
70%
Process mining has already been introduced in most companies
63%
Most non-users are planning pilot projects
87%
Impact of COVID-19 on Process Mining
A major reason for this is also the COVID 19 crisis. This has and will continue to have a positive impact on the growth of the global process mining market. This is because, in order to stop the spread of the virus, strict lockdown orders and movement restrictions were imposed in several countries across the world. Thus, more than 80% of the organizations had to continue working from home, which significantly increased the demands on the IT sector. The COVID-19 crisis has accelerated investment in business process automation, which is why the value of process mining has never been greater. As companies continue to face irregularities in process flow, such as interrupted supply chains, process mining will become increasingly important against this backdrop.
Geographic expansion of process mining
Moreover, process mining is expected to expand geographically as well. Europe will hold the maximum share of the global process mining software market in terms of revenue. North America is expected to take the second place in terms of share due to increasing investments and growing adoption of cloud-based software. 
The fastest growing region will be Asia Pacific. This is partly due to increasing digital transformation, as well as growing adoption of process mining software by small and medium enterprises. In addition, there is an increasing need for ongoing monitoring and optimization of processes, which is fueling the growth of the market in the region. 
Future extensions of process mining
Not only will process mining expand geographically, but also in terms of its domains: In the past, process mining has expanded to areas such as the Internet of Things, manufacturing, or logistics. In the future, the energy sector, among others, will benefit from the advantages of process mining. In addition, the combination of process mining and low-code platforms is entering the market, which can be used to show not only what is failing, but also what needs to be done to improve the situation. 
Process mining will occur in further combinations in the future
AI and ERP combined with Process Mining 
Process Mining will be able to produce even more informed and intelligent analyses through the integration of Artificial Intelligence. Keyword predictive analytics: the software will be able to derive forecasts from large amounts of data. 
The topic of process optimization will become increasingly important and process mining and ERP systems will be even more closely related in the future. Consequently, process mining will be considered from the very beginning when designing a solution for an ERP system. This will make the use of process mining much easier, because interfaces will no longer be required and operation can take place via a single user interface. 
RPA and Task Mining 
Task mining will also become more important in the future. It is still not very widespread in Germany due to data protection. In the future, task mining will bring a precision and overview of processes never seen before.  
In combination with process mining, task mining provides companies with the most complete overview possible of their processes – including all additional steps that would not generate event logs, such as retrieving an e-mail or consulting a spreadsheet.   
Process mining is also becoming more closely integrated with Robotic Process Automation (RPA). Task mining also plays a role in this. Task mining enables the analysis of many granular process steps and provides automation projects with the necessary data basis for dynamic RPA solutions. For example, for the automation of product/software tests. 
RPA is being pursued more than ever by most German companies and is identified as a key technology due to its ever-increasing importance. With the use of RPA and process mining, the company is promised higher revenue, more cost efficiency, customer satisfaction, transparency and faster processes. 
SAP S/4 HANA
Process mining can break through the complexity of S/4HANA migration - for example, by reducing configuration effort, identifying highly standardized processes that can be automated in the new system, benchmarking KPIs in the new and old systems, or continuously identifying and implementing potential for improvement.
Companies are freed from old burdens and unregulated process growth through the implementation of business processes in S/4HANA and are once again checked for efficiency. In addition, the opportunity is provided to introduce processes where no standardized processes yet exist.
Low-Code Automation Platform
In times of digitalization and increasing requirement profiles, low-code automation platforms are becoming increasingly important. In combination with process mining, low code development technology ensures that companies can not only intelligently automate their individual, previously manually controlled processes, but such business process applications can also be programmed in a "simplified" way that saves time and money.
Process mining and sustainability
In addition, the topic of sustainability will play a major role in the future, because sustainability has a lot to do with efficiency. Process mining can help to achieve the goal of using fewer resources and thus having less of an impact on the environment. 
Are you interested in the future development of process mining? In our Specialist Portal ProcessMining BlackBox you will find a graphic with the Process Mining Trends 2022 to go [Registration needed, free of charge]. Feel free to have a look and discover much more! 
Are you looking for more specific information, checklists, infographics, best case stories, live webinars and much more on the topic of Process Mining?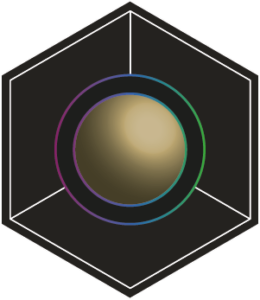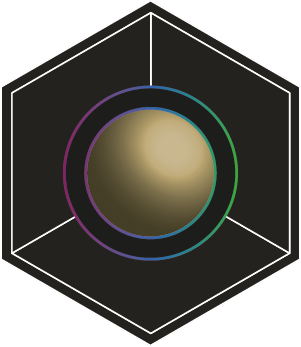 ProcessMining Blackbox | The Insider Portal
We open the ProcessMining BlackBox for you: Discover the new expert portal with exclusive, free information.